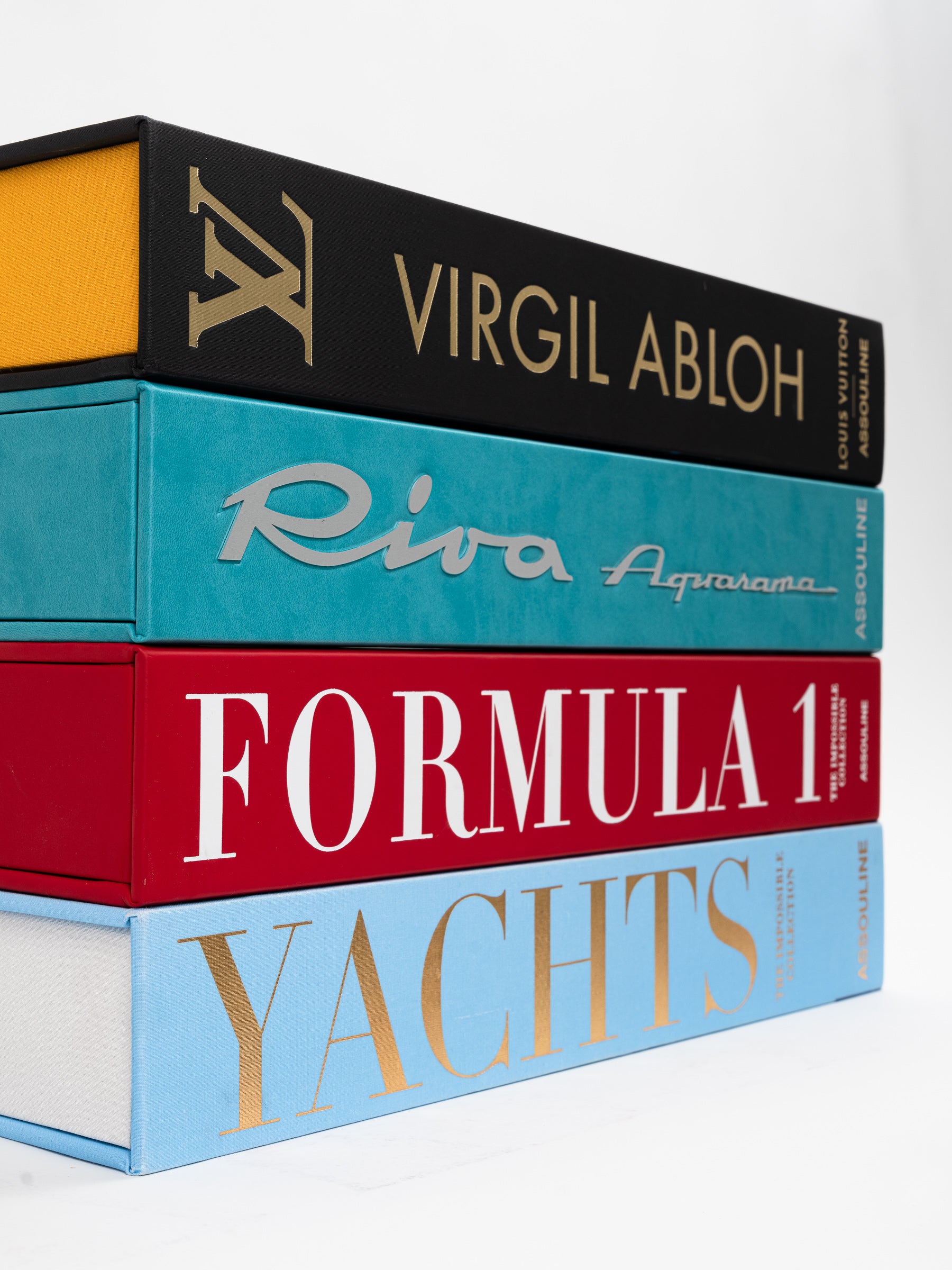 The Ultimate Collection
Assouline's Ultimate Collection is an homage to the art of luxury bookmaking. Hand-bound using traditional techniques, with color plates hand-tipped on art-quality paper, each page of this limited-edition series bears the unique imprint of the artisan. Treating a range of topics from jewelry and fashion, fine art and the 'Impossible Collections,' the Ultimate Collection curates culture from around the world and across the ages. Nestled in linen clamshell presentation cases, these books attract collectors, lovers of the printed page, and those who devour the culture of our time. Signaling a new level of sophistication for true connoisseurs, these unique books are works of art in their own right.
The Impossible Collection Curated by specialists—collectors, curators and industry leaders–the Impossible Collection is the epitome of Assouline. These limited editions collate some of the world's most highly sought after objects as seen through the eyes of experts. Hand bound and elegantly presented in linen cases on art-quality paper, these books are the essence of Assouline's luxurious sophistication.
Discover

The Legends Collection
The Legends Collection, vibrant and sophisticated, are hardcover tomes housed in their own elegant slipcase. These titles are the authority on their subjects, inspired by mythic eras, artists, and high society. Fit for royalty, these books are inspired by tastemakers across the centuries, and are essential to the culturally inclined influencers of today.
Discover

The Classics Collection
Representing movements in style and chronicling chic, The Classics are highly collectible, immaculately illustrated repositories of design, art, fashion, and everything in between. Each volume is an inspiring journey to aesthetic bliss, a unique world all its own.
Discover

The Icons Collection
A celebration of the art de vivre, the Icons Collection puts to page exotic adventures, glamorous destinations, and fascinating characters in trademark Assouline style. With titles to transport readers to la dolce vita, this collection features the best-selling "In the Spirit of" destination series, lifestyle titles and inspiring movements spanning centuries.
Discover

The Bookstands
Inspired by pieces from the fifteenth century, the Allure Bookstand is available in a variety of woods and lacquers and finished in brass. More than a bookstand, it is a sculptural piece to decorate a modern room or library
Discover

Travel From Home
Now with over thirty titles, The Travel Series is the most aesthetically vibrant assemblage of books on the Assouline bookshelf. Collecting a treasure trove of travel, art, fashion, and design stories, each volume is an inspiring journey - with creative and luxurious bliss waiting on every page
Discover